WebApp: iCal Im/Exporter, Version 1.2 released
Posted by christoph on 30 12 2012. 0 Comments
Today I have finished my work on version 1.2 of the "calendarimporter" plugin for Zarafa WebApp.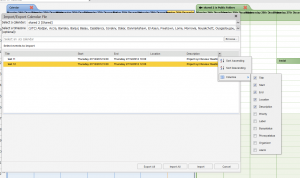 The new version also supports more calender fields to be imported! The new fields are:
Label
Busy status
Privacy status
Priority
Organizer
Alarm/Reminder
Another new and very usefull feature is the support of public stores. You can now im- and export events to and from shared calendars.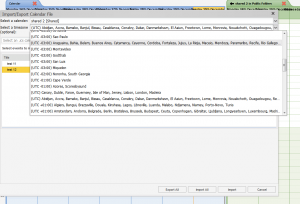 The timezone-management has also been improved. If the autodetection of the timezone doesn't work properly, you can select it manually from a dropdown box.
Download the newest version from here.
The sourcecode can be downloaded from: http://svn.sprinternet.at/listing.php?repname=zarafadev